ABOUT ME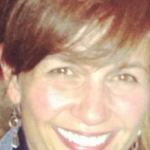 Integrated Content Producer & Internal Workflow consultant
lynne@lcrworks.com / 858.349.2942
Whether your needs are for Creative Production Management, Content or Project Management in either Offline or Online campaigns, development (or fine-tuning) of your Internal workflow or processes, Talent wrangling or Art Buying, my common-sense approach and wide-variety of experiences can provide value to your business.
I am a cross-media project manager and producer driven to help creative ideas fulfill their brightest potential.  I have extensive experience in management of campaign launches & can juggle multiple projects in various stages of development.  I have developed & managed different project management systems and create customized, internal workflow processes for a variety of agencies. I have negotiated as Art Buyer and Produced various Print & Video shoots for various clients.
I have managed creative teams, vendor-partners, suppliers and contractors and have developed and managed campaign and project marketing budgets for various clients.  I have a strong attention to detail and strive for the most efficient way to manage multiple deadlines and teams from project planning / briefing through to project delivery & post-launch on a range of advertising campaigns and projects in many different mediums.
I received my Masters in Fine Art, am a serial entrepreneur, and a galvanizer of people. This unique combination yields a passion for creativity, vigilance over the budget, a willingness to bring unconventional solutions, and the ability to execute integrated productions where clients, agencies, and third parties come together.
I earned my stripes at JWT San Francisco, working on Sun Microsystems, Stuart Anderson's Restaurants, Chevron, USA and Jenny Craig in their Ad Services (traffic) department. I subsequently worked for several Southern California agencies, and became a founding member of NYCA in 2002 as the Director of Production. NYCA was consistently a Top 10 San Diego agency, producing integrated work for clients such as TaylorMade-adidas Golf, Barona Casino, Kyocera Wireless, ViewSonic and San Diego County Credit Union, to name a few. Simultaneously, I founded Studio Shu, an art studio concentrating on providing creative expression opportunities for kids & adults.
My expertise includes:
Campaign Planning & Development
Development & implementation of internal workflow processes
Online / Offline Campaign Integration
Integrated / Cross-Platform Project Management
Online ad unit Project Management / Production
Print Production, Shoot & Post Management

Video Shoot & Post Production Management

Vendor-partner & Supplier Management
Broadcast Business Affairs
Broadcast Commercial Clearance
Art Buying / Negotiations
Budget Development and Management
Post-Mortem Budget and Process reconciliation
"She is as effective on single projects as she is on broad campaigns because she deploys the same process of discovery, partnership, and execution across all engagements." Michelle Edelman, NYCA, Inc.